Our jam are produced in a traditional way, but with modern health and hygiene standards. We have removed sugar from the recipe, and added grape juice instead, which has a low glycemic index, a mild flavor and allows fruit to unfold all of their aromas and flavors.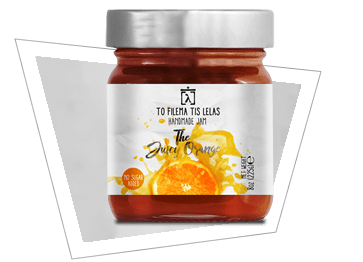 The Juicy Orange
Made of juicy oranges from the Peloponnese, this unbelievably tasty jam is ideal for breakfast or salads!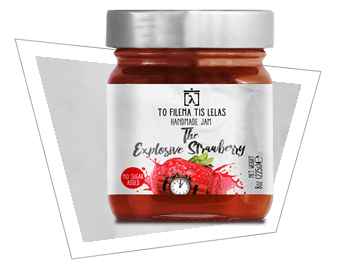 The Explosive Strawberry
Full in love strawberries for explosive tasty combinations ...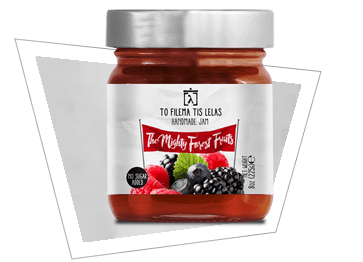 The Mighty Forest Fruit
The mighty blend of Forest Fruit full of vitamins and taste
---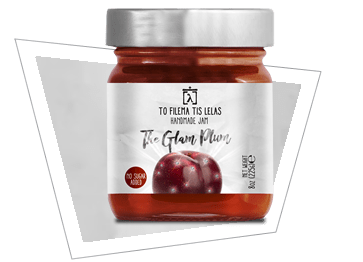 The Glam Plum
The best choice for a perfect silhouette!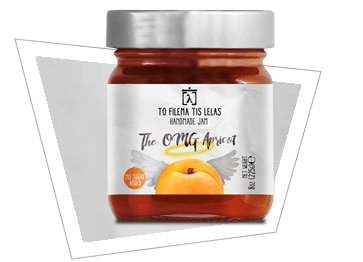 The OMG Apricot
Simply divine!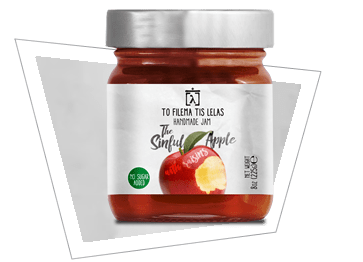 The Sinful Apple
Adam's understandable sin!
---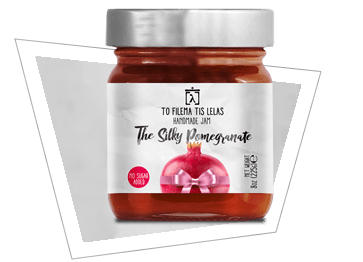 The Silky Pomegranate
A fine choice for every meal.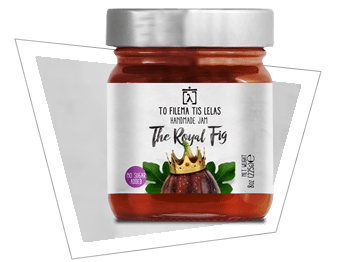 The Royal Fig
King of all healthy tastes.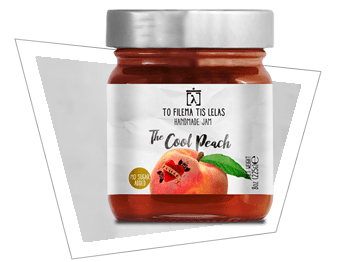 The Cool Peach
Full of proteins and ferrum, ideal for those exercising.
---