We love fruit and we love health!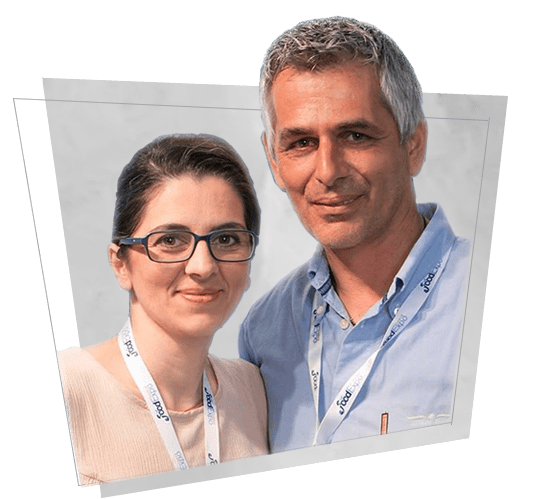 The name of our company "To Filema tis Lelas" means "Lela's Treat", which was something we were always waiting for after a meal, when all family members used to eat together. Lela, our mother, always had a sweet to treat us after lunch. She taught us to love fruit and vegetables and her way of preparing them was unique and full of taste!

This is exactly what we want to share with you!
We are George and Sophia, from Kiato Corinth, which is a region on the Peloponnese region close to Athens. In 2012, we started to create our products, dedicated to our children and our mom Lela.
We produce handmade jams with and without sugar, chutneys, spoon sweets and high quality sauces using natural fresh materials with no preservatives.
We prepare our products the traditional way: using small pots, low heat, fresh fruit and lots of love!
We are widely known because our products are made of 100% natural fresh ingredients with no sugars, colours and preservatives added.
Our goal is to create products with a high nutritional value and quality and of course with a fantastic taste!
---
We adhere to all contemporary regulations for safety and quality production according to the EU and FDA standards.
Our products are ISO 22000:2018 certified and they are being exported to various countries in Europe and in the U.S.A. (FDA approved).
We always try new ideas and flavors and we offer our expertise and experience to professionals in order to create new products.
---
Exporting Countries

Arab Emirates
Austria
Belgium
Bulgaria
France

Finland
Germany
Switzerland
Estonia
United Kingdom
U.S.A.

Spain
Italy
Korea
Cyprus
Latvia
Lithuania

Taiwan
Nigeria
Holland
Hungary
Poland
Romania
Slovakia
Sweden
Czech

Qatar

Bahrain