Chutneys are special sauces made of fruit and vegetables along with herbs and spices. They are an ideal solution to complement your meals: with omelets, snacks, sandwiches, meat, cheese, salads or just as a dip!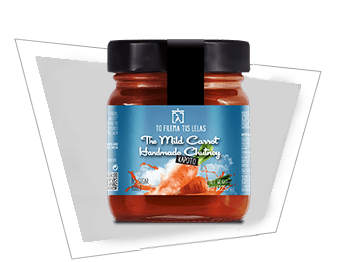 The Mild Carrot
Light but tasty, a fantastic blend based on carrot with apple, onion and sesame.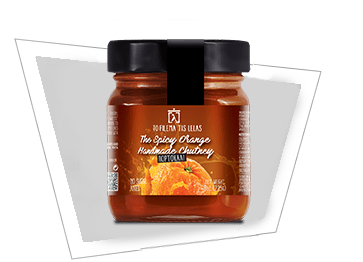 The Spicy Orange
A perfect combination of flavors with orange, peppers, cabbage, celery.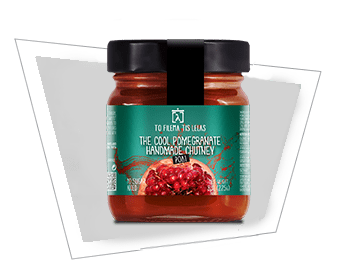 The Cool Pomegranate
The deep red pomegranate along with cool mint creates a flavor you have never tried before.
---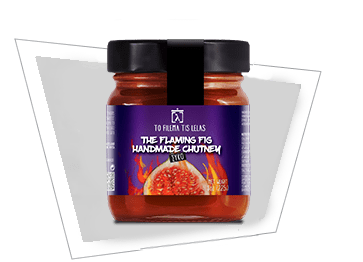 The Flaming Fig
Sweet, sour, as hot as love!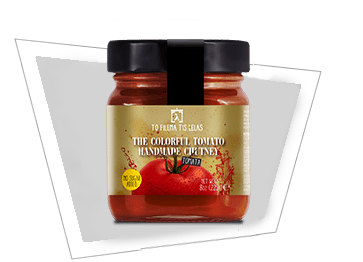 The Colorful Tomato
Enrich your pizza using a Mediterranean flavored tomato chutney.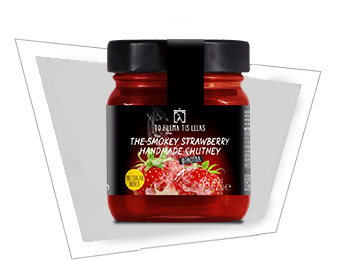 The Smoking Strawberry
Fresh juicy strawberries with spicy herbs: surprisingly tasteful!
---